Stay in the loop!
Improve engagement
Do you find your staff aren't reading your workplace communications? Engage has a new feature which makes it even easier to improve engagement of your internal comms.
Oplift Engage now summarises all of your important news to make sure everyone is kept in the loop. A page of easy to read summaries will mean that no news will ever go unnoticed. The feature is incredibly easy to use, simply tick a box when you write the news article as to whether you want it included in the roundup. You decide how often these should be automatically sent to your workforce and Oplift automatically pull all important communications into one easy to read page with a push notification sent out letting everyone know!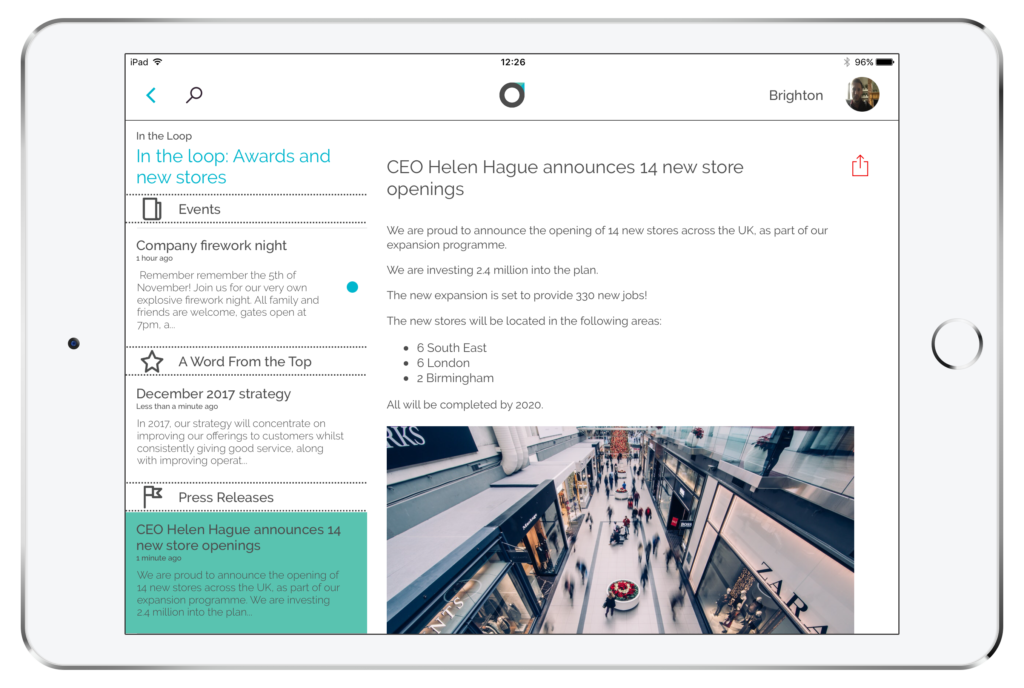 Measure engagement
What good is engagement if you can't measure it? The In the Loop feature for Engage means that as staff scroll through your news summary it'll indicate which articles they have and haven't read.
Benefits? 
Sometimes staff are so busy in their day they don't allocate time to read the news articles. Having short, quick, easy to read summaries means that staff will get an overview of all information in a quick and easy to read format.
It will be easier to read on a smartphone or tablet, making it more digestible for employees.
By making reading more efficient for staff, they will be grateful and realise that you appreciate their time.
It has been proven that we learn things better in short bursts, so staff are more likely to take in and remember the summary of your information.
Being able to see who has read what, and where most people stop scrolling, you can determine the length of your summaries and determine which articles are most engaging.