What tips can you learn from Nando's to improve employee happiness?
Are you looking to improve employee happiness but aren't sure how? Nando's must be doing something right in terms of employee satisfaction. They have made it onto the Glassdoor 2019 list of best places to work and their CEO was rated the top CEO of 2018. According to Glassdoor, 94% of staff at Nando's approve of their company CEO Rob Pappa. 86% of people would also recommend the company to a friend. We wanted to know the pros and cons of working at Nando's and what you could learn from them to improve your employee satisfaction levels. We've looked for the most common themes among the reviews on Glassdoor and Indeed. Here's what people had to say:
Free Food  🍗 
This came up in the majority of the reviews. Employees mentioned how they received free food on every single shift. They also get to take home unsold food or food near its sell-by date at the end of the day. Along with the free food, employees appreciated the many perks they receive, such as parties, paid breaks, a 40% staff discount, benefits through Perkbox and a cycle to work scheme.
What was interesting to note was that the employees who wrote about the perks and free food also wrote that the cons were long and stressful hours. Despite this, they usually gave Nando's a positive overall rating of 4 or 5 stars.
This suggests that employees place a very high value and importance on perks and benefits that can save them money. We think it's safe to assume if they had long working hours and no perks, the company would receive much lower ratings. So if you know your workforce have particularly stressful roles with long and unsociable hours, it's important that you balance this negative out with a lot of positives such as perks and benefits. This will keep employee morale high and improve employee happiness.

Family atmosphere with friendly colleagues

 👨‍👩‍👧‍👦
A lot of people mention how supportive and friendly the culture is and how everyone is like a big family. Many people go on to say that they have made lasting friendships from the job and that their managers are more like friends than bosses.
This shows that Nando's are extremely good at living and breathing their values, which are: Pride, Passion, Courage, Integrity and Family. They call Nando's employees Nandocas and explain that they are like a big extended family.
If you want to create a family like culture to improve employee performance, it starts from the top. Below are a few pointers for your leaders and managers to follow:
1). Leaders and managers need to show their personalities, and not be afraid to look silly or make jokes in their role. If they can laugh at themselves it makes their staff feel more relaxed and feel that they can be themselves too.
2). Leaders and managers need to show an interest in things other than work. If they only speak to their employees about targets, rotas, products, service time etc. they're going to come across as a bit of a robot. In order to create a relaxed, family-like culture, they need to try to talk about things other than work. They could ask what staff did at the weekend, what they like doing outside of work, what are the things that are bothering them or the things that make them happy etc.
3). They need to be supportive, helpful and caring about everyone. They need to have their employees best interests at heart all of the time and work to make their employee's journey at the company the best that it can be.
Opportunity for development

 👌
A huge amount of people wrote about there being a lot of opportunities to develop and grow within the company. Many of the reviews cited the managers as being supportive and helpful in assisting them to develop within the company.
Lack of career progression and opportunity is one of the top reasons why employees leave their role. It's important that you have a plan in place and let your employees know how they can progress into their next role. Virgin Media use Oplift Achievements to set development plans for employees. Employees have to receive a certain amount of achievements and have to have completed specific tasks. Once they received them they can then be considered for the next position up. This gives them a clear path of what they have to achieve which will improve employee satisfaction and motivation.
Flexible hours

 ⏰

A popular comment was how flexible the hours are. People loved how accommodating the managers are and how they fit shifts around their needs. This can be unusual for shift work, as employers don't usually like to mess up the rotas.
In order to be more flexible with your employee's hours, let them know how much notice they need to give you for you to be able to change their shifts. Make sure this is not overly long, otherwise it defeats the point of being flexible. You can introduce shift swapping so that they can sort out their cover themselves.
One complaint that came up a lot with the flexible working comments was that Friday and Saturday nights were obligatory. A good way to overcome this as being a negative is to offer incentives for employees that work those shifts. Even if you offer an extra 50p per hour it will boost employee motivation to want to work those unsocial hours. You could even include it as an 'achievement' if a member of staff consecutively works Fridays or Saturday nights. The achievements they receive for this could work towards their career development plan.
Other posts that may be of interest to you:
How Google, John Lewis and Virgin empower their employee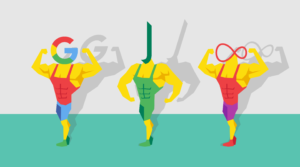 What can you learn from ASOS and other top companies?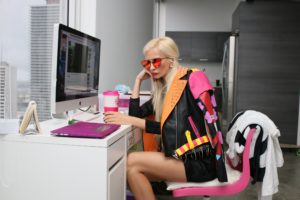 Why Google are so good at managing their staff