12 of the best HR blogs that you need to read in 2019
These days, there is so much content around it can be hard to find HR blogs that are actually worth reading.
So we've created this post to say thanks to the amazing bunch listed below who produce articles that are genuinely worth your time.
Find the top 12 best HR blogs below 🤩 (in no particular order 😄)
1. Bamboo HR
First things first, the graphics on their articles are top notch 👌. They're fun, colourful and always convey the posts really nicely. Their content varies from; short posts to in-depth guides and infographics. We like the fact that they don't just tell you some information. They actually summarise with actionable advice that you can take away and use immediately in the workplace. They also carry out their own surveys which make for interesting articles. Our favourite is Perceptions of Human Resources. In the post, they asked more than 1,000 full-time, U.S.-based employees what they thought about HR at their organisations. Give it a read.
2.Peakon
This blog really understands employee engagement which shines through in their articles 🙌. They cover a really wide variety of topics, everything from 'how to support mental health' to 'how to manage an ethical internship programme'. Their knowledge knows no limits. We love their articles which are dedicated to recognising the 'Heroes of Employee Engagement.' They are also excellent at covering how different businesses such as Google and Netflix get employee engagement right. So what are you waiting for, get reading.
3. Bright
We love this blog because you can really tell that they know what they are talking about. Which can't be said for a lot of HR blogs. They are always up to date on the latest legal changes which could affect you and give you very specific guides to help you deal with the changes 👊. For example, one article covers all of the payslip changes which happened in April and exactly how to deal with them with FAQ too! They create beautiful infographics covering really interesting topics such as 'how Britain took time off in 2018.' You'd be a fool not to read this blog.
4. Namely
The layout of this blog is really nice 👍. It's clear and makes it so easy to find what you are looking for. It's split into HR, Payroll, Benefits, Compliance and Talent sections so you can quickly navigate to the articles you're most interested in. At the top they also tell you breaking HR news, give you a full HR calendar and a monthly HR read. Their articles are punchy and their conclusions are always summed up really nicely with 'what to do next' pointers. You're never left wondering how to put your reading into action. Give it a read.
5. Bob
If you are serious about improving employee performance and reducing staff turnover then this is definitely the blog for you 🤩. They are really focused on how you can nurture and develop your staff in order to achieve the best business results. They avoid buzzwords and really get straight to the issues that we all care about. It's refreshing to read a blog where they actually 'get' what it takes to retain and engage staff. They certainly know how you can make the most of your talented employees to ensure that you have a winning workforce. Don't miss out on this blog!
6. Fountain
This blog is the king of hiring tips 👑. If you work in talent acquisition or are just particularly focused on the recruitment side of things then their articles are most definitely for you. We love their posts because they never skim over the details. Every point you get to in an article is always explained in full. You'll leave their blog feeling incredibly knowledgeable. They cover everything from, hiring best practices, recommended apps and software, to sourcing strategies. Go on give it a read.
7. CIPHR
They get real about topics that we all want to know the answers to 💪. If you want fluff then look somewhere else. They cover everything from Brexit, zero hours contracts, judgement for working parents or underperforming HR technologies. If you're looking for a blog that doesn't hold back and covers the most relevant topics then you must give theirs a read.
8. Naturalhr
This blog is really clued up on the challenges which HR professionals are likely to face. It really is refreshing to read a blog that isn't afraid to write about questions that you think are simple, but actually, a lot of professionals don't know the answers to 🤔. For example "Is it too hot to work: an HR guide to working temperatures" "What does SaaS mean?" "How to deal with employees who complain about the pay." They avoid fluffy articles and only write ones that are actually useful for day to day operations. For a down to earth, no-nonsense blog, give theirs a read.
9. CitrusHR
This blog is superb at covering Employee Relations topics. If you are ever stuck in a tricky situation with an employee, this should be the first place that you look 👀. They give you really helpful tips on everything from 'How to dismiss an employee' 'How to manage annual leave requests over Christmas' 'How to manage flexible working requests' and so much more. They really know what problems HR professionals face with employees and how to give the best advice. Read it now.
10. Eloomi
We love Eloomi's articles, they're always really conversational and very relatable 😊. They're really good at covering people development topics. They also know a thing or two about employee learning, which as we all know, is becoming increasingly important for employee performance.  They know what drives employees to perform at their best and how you can achieve the results you want. If you want to propel your business to success then definitely give their blog a read.
11. Bananatag
If your role in HR is very internal comms focused or you just send a lot of employee emails then you need to give this blog a read. They really 'get' what motivates employees to engage with your content 🤩. You can tell that they are masters of communications because of how in-depth and thoughtful every article is. Their writing style is like a breath of fresh air, it's fun and casual and will never make you want to read a stuffy corporate blog again. If you want to start creating engaging communications then you must give their blog a read!
12.TalentLyft
TalentLyft's blog is a go-to place for all HR professionals and recruiters 👌. It helps you stay up to date with the latest trends in the HR industry. The blog publishes articles about best practices and first-hand insights on recruiting & recruitment marketing, interviewing, culture, and HR. If you're a visual person, this blog is for you – every article includes colourful infographics and illustrations. Check out their blog now!
Whilst you're here why not give our blog a read. We cover HR, compliance, employee engagement, customer service, health and safety, internal comms and operational issues. Our mission is to make a better workplace for all employees and send productivity levels through the roof. Here are three of the most popular articles that we know you'll love ❤️:
The easiest way to ensure regulatory compliance in your business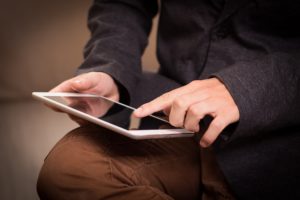 Why Google are so good at 'managing' their staff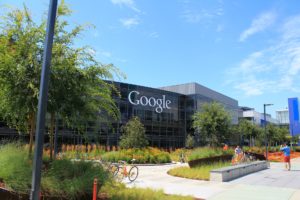 The real reasons your staff are always late